Quick appointment times and friendly doctors and staff.
We have been completely satisfied with Dr. Carr and PAF for 14 years! Thank you all so much for your care!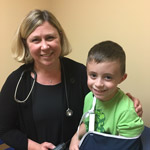 We are very pleased with PAF. Our boys have been patients here for almost 16 years.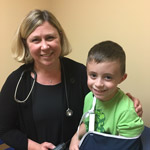 Dr. Couden has a great manner with her patients and families, very professional, thorough, the office is convenient, friendly, and patients are seen promptly.
I love Pediatric Associates. I went there as a child and now my two children go there. They are well cared for by the staff. Dr. Peabody is a great doctor and really has the best interest for my boys in mind. I also love seeing the NP when Dr. Peabody isn't there. She treats my sick children well!
Both of my children see Dr. Townsend. She is very personable with each of them. The kids are always comfortable talking to her during their visits and she provides excellent medical care for them. Thanks for all you do!